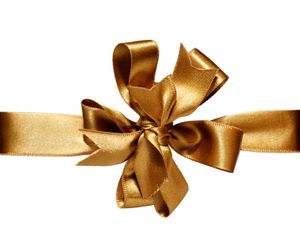 Piano Lessons
Scheduling & Tuition 
Normally, I teach in my students' homes, freeing up their schedules. This is a particularly helpful option for homeschooling families, as students can take piano lessons as part of their school day without disrupting the teaching day for the rest of the family. 
Because of Covid, I've also been thankful for the option of teaching online, using Skype (or Google's Duo as a backup - but Skype allows us to make recordings which can be reviewed after the lesson). I still PREFER in-person teaching, but Skype can be a great option (and one we need to be ready to switch to, in case of exposure to Covid). 
My teaching route covers the greater Gainesville and Ocala areas.  I charge a travel fee to cover my time and expenses to come to your home. While piano tuition is per student, the travel fee, which depends on your location, is per home no matter how many lessons I teach there. 
For a 30-minute weekly lesson, tuition is $90 per month per student, plus the travel fee per family ($35/month in Gainesville area, or $45/month in Ocala area).  If we're on Skype temporarily, the travel fee remains the same, but we'll just consider it a "Skype fee". If you plan to stay on Skype, there'll be a monthly "online fee" of $40/month for each family. This covers the extra time in a Skype lesson (often we have to re-establish the call because of a poor connection, etc, and things just take a few minutes longer on Skype so a 30 minute lesson is usually 35+ minutes), the extra wear and tear on my ears / voice and headaches from wearing headphones for hours on end, the extra equipment and extra bandwidth I purchase for the best possible lesson experience, etc. 
If in person, check (or auto-pay set up with your bank) or cash is great. Some prefer PayPal through my email. If so, please consider marking me as a trusted friend, so they don't charge me ~$6 (or add some to your total to cover this). Tuition can also be paid through my store on this website.  Please add $5.00 to cover the transaction fee we are charged for this option.  Tuition is due at the first lesson of each month.
Summer is a great time to get on my teaching schedule! 
I DO NOT HOLD LESSON TIMES FOR STUDENTS WHO TAKE A SUMMER BREAK (as much as I wish I could).  Teaching is my full-time job.  So if you're interested in finding a spot in my teaching schedule, summer may be your best opportunity.  Contact me now to get on my waiting list, and I'll fit you in as soon as I have an opening in your area. 
Students who take a break essentially move to my waiting list for the fall, and I permanently fill their vacated spots.  Some students who want a summer break choose to continue to pay the tuition to hold their spots, even though they won't have lessons for a few weeks.   Others take the chance that they will be replaced over the summer. 
I maintain a very full schedule, and I anticipate filling summer vacancies quickly.  I work diligently to adjust my teaching schedule for the fall to accommodate my students' activities, understanding that in the summer you may not know exactly when you'll be available during the school year.